It's here, kids! Finally. It took me a long time to read this book because I just get nervous about hyped books as I hate to be like "Um, I guess" after three hundred plus pages. This "eat pray love" book by Elizabeth Gilbert pleasantly surprised me. India was a thick section but I got through it and felt like I accomplished a marathon - rewarding!
I secretly love Julia Roberts sometimes on different days at different times so I might be able to do this:
This video is Kill Billy Genius. Even for "older" women like myself, the dancing totally takes me back to when people really memorized routines for videos. Even if you don't get Lady Gaga, you have got to admit that she has put her own box around herself and nobody else is able to penetrate it. Everyone else is damn near xeroxing each other. Hell, she even made Beyonce avant garde (off page that is - we all know Miss Thing loves to pull some "Mahogany" shots on the regular)…not so much for the acting though. Sorry, B. I stan for you but you need to pull a Marilyn Monroe and get some more method training. Tyrese…just thank them as many ways as you can, brother. Pray to the relevancy gods…
I adore Brooklyn though not necessarily enough to live there (I did for a little bit and realized I loved Brooklyn more when I could visit from Harlem). I have such fond memories of going to my friend Jessica Care Moore's crib on Willoughby with a GANG of folks falling through, cooking Kwanzaa meals, almost getting attacked by bats in Prospect Park at night crossing through from the Tea Party poetry show that night, dragging my dad all the way to Atlantic to try mafe and plaintains for his first time…so many great things in Brooklyn.
Except Antione Fuqua's new much anticipated movie, "Brookln's Finest."

The BF and I hit the midnight screening because we ache for the NYC so much sometimes. Going to the Arclight Hollywood, you never know what kind of crowd you're getting at midnight. Sometimes it's a bunch of hardcore film heads and sometimes it's full of kids and dates. Last night we saw more black folks than we'd ever seen at once there. But the theater wasn't even ¼ full…figures.
I'll start with a summary. If you've seen "Training Day", you've seen "Brooklyn's Finest." What's the difference? Brooklyn. Three main characters (Ethan Hawke, Richard Gere, Don Cheadle) all playing the Denzel Washington character rolled up into one. There. That's the movie.
Now the details. The three characters are all cops in Brooklyn who are dealing with their various woes of the job (this is NOT a recruiting movie for NYPD, I can tell you that much) – some are more dire than others. Don Cheadle was the best I'd seen him be in awhile (I know he loves "Traitor" and I wish I loved it as much as he did but alas I didn't. None of this make me waiver in my stan for him though). His storyline almost seems not worthy of his acting skills. I mean I get how hard it is to be undercover (hello! "Deep Cover"! What beats Clarence Williams III lashing of Laurence Fishburne's going over the deep end? And if you're going to New York undercover movies – not TV – "Serpico" doesn't hurt to revisit). But my problem with his storyline, aside from my distraction because of Wesley Snipes's face (what did you do, Wes?), is my problem with most of the movie. There are some gaping holes that would resolve these character's storylines pretty quickly and, while that's not the point of a movie, it shouldn't be the point of distraction either. However it was good to see my buddy Jas Anderson working as he's been grinding his acting thing for a minute now! Conflicted, Cheadle's character wants to get out, wants to be loyal to his frienemy Wesley, wants to make Detective, wants his life and wife back. He wants a lot and doesn't want to give up much. Pretty much you realize that the life he wants to have back really doesn't exist anymore. Thus the moral of most undercover movies – so deep that it's real before you know it.
Ethan Hawke's character line was the most difficult for me in that his quest to better his family was so narrow and I couldn't really figure out why. He only had one solution to fix his problem the entire movie. And, what a tragedy that Lily Taylor is only in the movie for like three minutes! She's an indie queen! Forget these little waify forgettable blurs of blonde hair you see now. Lily and Parker Posey are the Rizzo's of that Pink Lady Gang. Too bad she's so underused as Ethan's pregnant wife. His blind pursuit of a better life for his kids ultimately makes him blind to the lines of the law and he enters a point of no return. It is refreshing to see that kind of Brooklyn cop (Catholic, too large family, loud, smoking, drinking, probably Italian/Irish blend) not have racism as part of his corrupting MO. His character's issues are far more universal. But it's so hard to take acting that so good for value since the alternatives to his plight are so obvious.
Lastly, Richard Gere's retiring cop. I love this character because he's not a good cop and not because he beats people up or anything but because he's been phoning it in for 22 years. His boys consider him a bad cop because he's not passionate. That's such an interesting take on the classic NYPD character because ultimately think of cops as too aggressive, ego tripping and not passionate about people at all. This character was ripe with potential but it doesn't quite bloom, even in the end where he decides reluctantly to rectify his 22 years of passivity with a heroic action. This act makes me sad for him. Even sadder is his faux love for a prostitute he sees on the regular. Not so sad about his attempts to kill himself sporadically or his drinking. Everyone in theater reacted to the scene where he recounts his day to the prostitute. If you see the movie, you'll see why.
Here's the filler. There are some kind of half-hearted disconnected attempts to interweave the character's storylines. As a writer, I can totally tell this was a last minute act to glue some scenes together. I've done it so I can smell it a mile away. It doesn't really work because we don't care that much if they do intersect. This only proves that the movie is trying too hard sometimes to be clever, to be hard, to be gritty and everything you want it to be but it knows it's not.
I'm surprised Antione Fuqua agreed to do this as this seems like one of those "been there done that" things for him. Maybe in this economy everyone wants to do the familiar. I mean that new Matt Damon movie smells like a Bourne movie but it's not (even though Bourne's name is all over it because it's from the makers of the franchise) and Tom Cruise does repeatsies all the time even though I swear he needs to do more "Tropic Thunder" bundles of joy.
All in all, this isn't the Brooklyn movie I really wanted to see. It's like that movies okay cousin.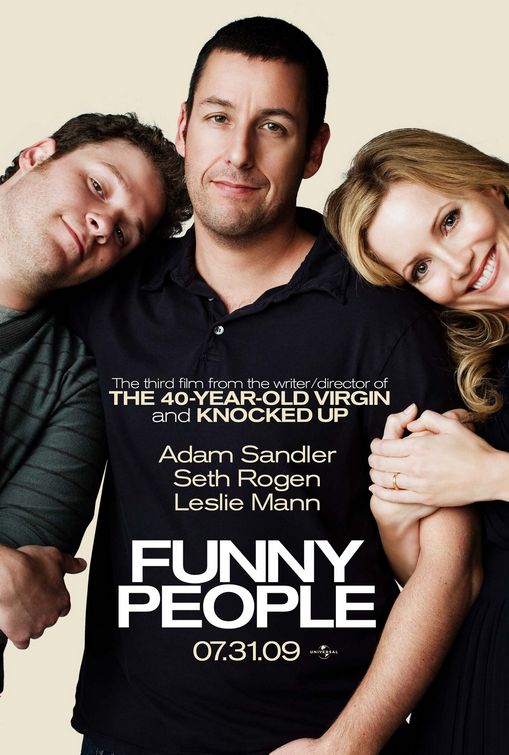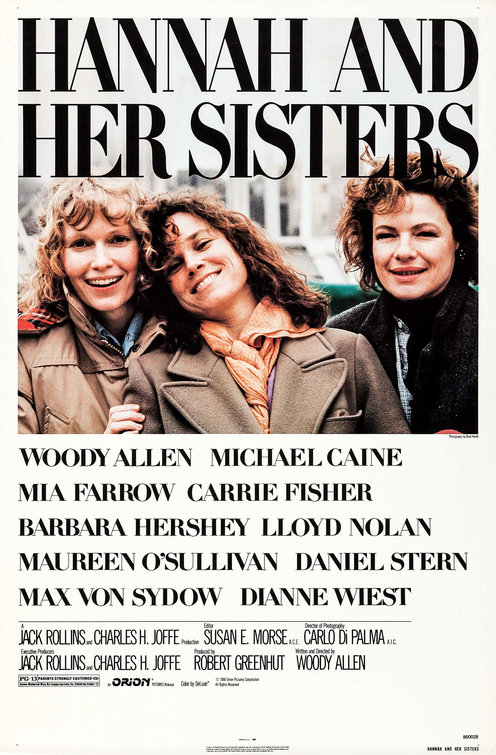 Normally I don't like to write reviews so late but listen, we've got other problems bigger than this right now (like crazy birth conspiracies, death star panels, people who don't see Medicade as a social health program, organizations giving talking points to people who shop for groceries at 7-Eleven, etc).
Anyways, I think there comes a time in every male writer/director's life where he has a Woody Allen moment. Mind you, I'm no stan for Woody Allen. I think his best movie is very non-Woody ("Match Point" in case you were wondering). I'd be a dope though if I were to ignore the influence he has on the nerd world. As a writer I can appreciate his dialogue aesthetic. As a movie watcher, it absolutely drives me insane to listen to his crazy banter dialogue that resembles, to me, marble mouth mixed with ADD seasoned with a bit of awkward cocktail party subjects that balloon out of control into the personal.  Essentially, his movies are his therapist. Which leads me to Judd Apatow's latest attempt to venture into adult comedy with a conscious.
Adam Sandler plays a famous comedian who, on the inside, is still the awkward insecure bloke doing stand up in front of the tempermental crowd.  When he is diagnosed with a rare disease, his path crosses with Seth Rogen's character, the above mentioned awkward insecure stand up bloke on the outside as well as on the inside.  Sandler's character hires Seth's character to write jokes and work for him and "Arthur" like shenanigans ensue. All of this I'm fine with. I laughed, I thought, I was entertained. And then the boys go to San Francisco on a mission to do something I guess with Sandler's character's ex who's now married (either happily or unhappily depending on where we are on the movie timeline) with two precocious girls, one of whom can sing the hell out of a "Cats" song which has no affect on Sandler's character what so ever, a clue to where this whole part of the movie was going. To the cats. I was lost for a while, like Dorothy in Oz, trapped inside part of the movie that I didn't have any idea was coming and, once I got there, made me uncomfortable in a way that didn't have me growing as a person at all (so what's the point if I'm not going to grow, I ask you).
I'll sum this up by just calling it self-indulgent which is why it's a Woody Allen moment. I'm not one for pigeon-holing artists because I give Apatow credit for brancing out and doing something odd (my own oddities rest in my desk drawer waiting for an odd admirer but that's another story). But let's be honest, this movie veers off track so much that nobody knows what the hell the San Fran portion was all about. It's like a top secret mission when you mention it to other people "You mean that San Fran part? What was that?"
Apatow is at a great crossroads however. He can decide to keep being odd and forge his on Woody Allen path or he can go back to hardee har hars like "Knocked Up" where we all laugh at real stuff and are able to see our humanity in the ha ha tears streaming down our faces. Or even the chuckles if you don't want to give him that much stanning of your own.  Since I try to string stories together myself, I realize that sometimes what you think is a masterpiece is another person's WTF so you have to take this all in stride and keep asking yourself your own artistic questions.
And, though the focus of Apatow's San Fran experiment is a character played by his wife, at least he didn't marry any of his adopted daughters because THEN he'd have to move to France and the French have a whole different sense of humor. If you don't believe me, name the last hardee har Woody Allen made.
I'm not so artsy that I can't enjoy an escapist movie. I have no problem turning off the graduate degree and the Morrison-esqueness of my own writing to sit down and pretend for two hours that I'm in an action movie. I promise you I, for the most part, will not intellectualize, politicize or moralize an action movie as there was no election in my brain that made action movies the epitome of my BAU.
That said, I admit I was excited for this spring and all its delicious action promises. So far, my "Matrix" heart has been broken. Terminator left me crabby. Angels & Demons left me talked to death (and amazed that throughout the whole damn movie in Italy, not one shot made me hungry as mostly anything Italian does).  And now Transformers.
Luckily we have a group of friends who ride hard for the midnight show. Even if we didn't, we'd go ourselves. This time we all ganged up at The Grove to hit one of many midnight shows, joyously turning into eight year olds with with cereal milk breath and tattered Saturday morning pajamas when we sat in our seats. Even if you didn't watch the cartoon regularly (I admittedly did not as I had a full TV agenda back then and couldn't commit regularly to anything other than Smurfs or Warner Brothers with a little Kids Incorporated) everyone knows the theme song thereby knowing all the major players. I hear you singing it in your head now. I do!
We're all bigger now. We've got more fun gadgets. Our ADD is larger than our concentration. Things affect how stories are told. I get it. Except there's a line you can cross where all the kaboom and the mechanical switchery can look like one big pot of hot diesel fuel mess. That's what happened here. On the big screen, it's very difficult to determine who was an Autobot and who was Decepticon, especially during the Matrix-like fight scenes. There's no need to do suspended air acrobatics when you're a car that's a machine. That's when you get too far with the dramatics. While some of the transformations are very cool (especially all the little Decepticon bugs that turn into one razor sharp insect that can extract ANYTHING humans put together), most are so grandiose and done in a tailspin of parts and dust that there's no way to appreciate the painting as it gets put on the canvas.
Notice I've not mentioned the story. Because it's secondary. Not for me but obviously for the moviemakers. It really doesn't matter why Sam (Shia) has got to get these transformers together to save the world. He just does. Just liked last time. Only this one takes place within different environments like college, Egypt and New York. Yes, there will be sappy moments of "I am so lucky to have this incredibly hot toothy girl run around the world with me as we risk life and limb for the world" but then that's action movies so you expect that. Lest your eyes get too tired trying decipher which transformer is which, you have your comic relief moments galore in John Tuturro (I mean he gets a break for doing this given he's one of the vertebrae of the early indie film market - cash your check, John!) and a new squealing college roommate. And, as if young boys and grown men (some chicks) couldn't get enough of the walking sex bot, Megan Fox, there's another bot in the form of a collegiate "femme fatale" (the quotes are mine because, well, she ain't) that's so into Sam, he should get a restraining order. Seriously.
Don't go to the movie to try and connect dots. That's a waste of your time. Just go and ride it and wince when you see them destroy thousand year old ruins and appreciate the military coming in and saving the day along with the car men with the radio dj voices. I mean that's what it is.
Oh and we got a "bonus" at our screening. One of the "stars" of the movie showed up to thank us for coming out. We probably should have thanked him since we saw more of him standing there for five minutes than we did in the movie. But what are you gonna do. Cars gotta shine too.
I'm back!
Joke of the day: Bobby Brown, Ryan Phillipe and K-Fedex in a boat….
That's it.
More Reviews:
I've not seen as much stuff as I wanted to at AFI Film Fest this year but this is what I did see:
The Shoot The Shit Review:
I tried in my head to sum up what this movie was about. I went, "Let's see, in the beginning this guy leaves a party drunk, gets pulled over and has to be indebted to the cop that pulled him over by doing various community services. But that's not what it's about. His drunken weed smoking friends think he drinks too much and try to stage an intervention but they all get high and shitfaced while waiting on him to come home so they're loaded by the time it's time to intervene. No, then there's the story line about him and the crazy girl he thinks he falls for who wants to be celibate after being a freak. Hmmm….that's really not just it."
What did I come up with? This movie is funny and it has no plot. It's like "Clerks" really where everything and nothing happens except this movie won't explode on the indie scene like "Clerks" did because the jokes are quite possibly TOO ghetto for the mainstream to get. It's like obvious ghetto. Like I was sooo mad at myself for finding some of it funny. To top that, Hadjii, the writer/director is also the lead. And I have tremendously mixed feelings like that. One cup of "don't do that." One cup of "please don't do that." And a final cup of "don't ever do that again." Mix well.
Hadjii isn't awful. It's just that he explained he decided to "go ahead and do the character" because it was based on his brother and it would take a lot of time to explain that to an actor. Hadjii, you were really cool and mellow and "ON" during the Q&A after the movie but please don't disrespect actors by telling them what they can't do. I would've preferred you come clean and say you wanted to either a) see what acting was like b) wanted to see how hard it was to write/direct/star c) liked putting yourself through the meet grinder of filmmaking triple fold because you have to bleed to know you're alive. I would have respected either of those more.
The Professional Review:
Scottie is a 22 year-old laid back college student who likes to drink, smoke, flirt and stumble through life the old fashioned way: just barely. It doesn't help that his friends, a group of slacker merry men, are content to be just the same. But things change when Scottie gets pulled over for drunk driving and become indebted to an officer who will put Scottie through a series of "paybacks" like taking a bunch of wayward kids to a horrorifically hysterical jailhouse visit and a literary tutoring session what would make "Sesame Street" cry. In between that, Scottie meets the craziest of crazy women, a descendent of Anne-Marie Johnson's "Cherry" character in "I'm Gonna Get You Sucka." The only difference is that this girl's handicap is her mind and her conflicted religious responsibilities that lead Scottie to a garage church with a rapping minister (best line – "There's no water in Hell! No agua in the hell-io!"—I guess you had to be there) and an all white college Christian group that has decided that Jesus is the stapler to your ripped up dreams.
"Somebodies" is a bunch of laughs and not much more unfortunately. Writer/director/star Hadjii's portrayal of Scottie is sometimes too laid back to the point where Scottie doesn't ever really change in a major way. The movie itself is really all about the caricatures in the movie. The comedians that play Scottie's family are side splitting in their "stand up" routines. In hindsight though, there really is no movie per se, rather a series of very funny scenes thrown on the back of a character who doesn't really seem like he needs to be there for us to laugh.
Bottomline: If you smoke a spliff and watch this movie, you might think it was Oscar worthy. If you don't, you laugh a lot and then later on forget what it was all about like I did.
The Shoot The Shit Review:
I knew I was gonna like this movie when the dark skinned, metro sexual, proper speaking, Essence Man of The Year like lead character put his hand on the camera so it could pan to capture the all white teacher's lounge behind him. I love when director's break the wall! Plus, I'm loving his luxury sweater style while he's explaining why he's decided to give up his career in computer programming to teach young black boys. Never mind that he's kind of sounding like a missionary and then we see these young black boys are like hormone riddled demon seeds like we all were back then. Only this combination of holier than thou and demon seed takes an awful turn for the worst.
One of the most memorable occurrences of a child lying going horribly wrong is Lillian Hellman's "The Little Foxes" where one mean little son of a bitch girl gets jealous over one of her boarding school teachers and decides to say the teacher and her best friend/headmistress are lovers. Forget Guiding Light when see this play. And what joy I felt by finding that the same dramatic device still rings true today! Joe, our lead character teacher man, spirals under the accusation that he beat one of the black boys in his class (a lie). And it's not so much that the class bully has decided he can take down a teacher. It's more that once it hits the news, the whole black community has decided that he is an Uncle Tom racist who hates black children even though he's black.
From there it becomes a quirky journey worthy of Ionesco! Joe is fired, found guilty of assault, becomes homeless, becomes the target of some super religious zealot (one of whom is a Caribbean grandma who takes him into her home where he gets to witness sweet grandma's subconscious self loathing disguised under the belief that God has cursed us black folks as evidenced by the Curse of Cain in the book of Genesis), declares his hate of black people, falls in love with a black woman which he manages to infect with his issues and becomes convinced that his accuser is following him.
Phew.
The movies is very good. I don't like using all of those labels that say "question racial identity" or "examines race globally" because if I were a layman that wouldn't sound as much fun as say "The Matrix." Nobody ever used hard labels on "The Matrix" movies to begin with. They just told us "Red pill or green pill?" and we ran with it. So, to prevent people from staying away from a MESSAGE MOVIE, I think the tagline should be like "Do you hate black people? So does Joe. And he's black." Wouldn't you see that movie? I would.
There is no Professional Review of this one because I didn't need my DuBois "Double Consciousness" to watch this movie at all. Me, myself and I enjoyed the movie. And I think Yaze did too which isn't always an easy feat.
Song I can't get out of my head: