When did:
1) George Lopez become the Mexican Richard Pryor?
2) Southern California get humid?
3) Somebody decide a book was a classic?
4) Brad Pitt become a character actor?
5) Somebody decide it was okay for little bitty babies (under 5 months) to head to Disney/California Great Adventure?
6) I have more ideas than projects?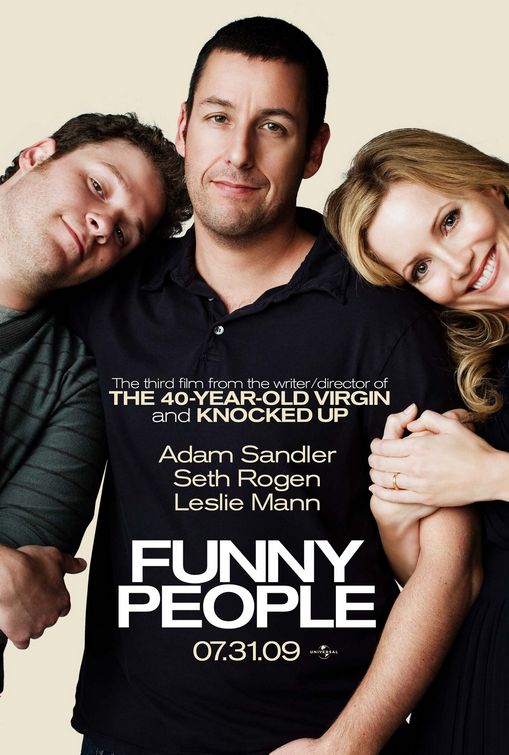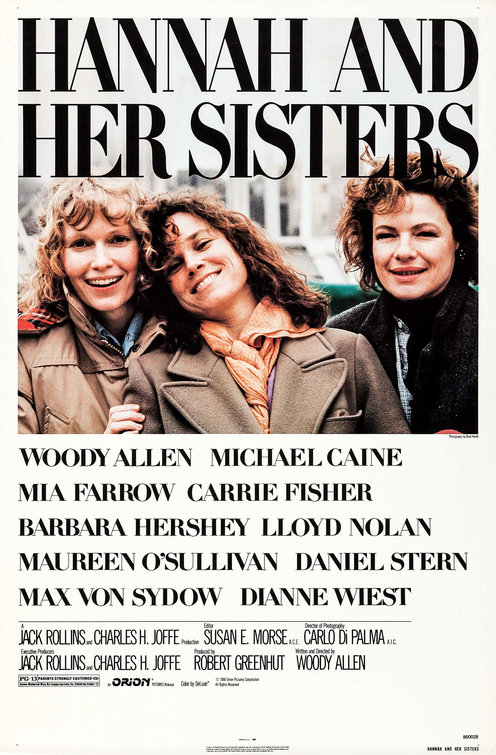 Normally I don't like to write reviews so late but listen, we've got other problems bigger than this right now (like crazy birth conspiracies, death star panels, people who don't see Medicade as a social health program, organizations giving talking points to people who shop for groceries at 7-Eleven, etc).
Anyways, I think there comes a time in every male writer/director's life where he has a Woody Allen moment. Mind you, I'm no stan for Woody Allen. I think his best movie is very non-Woody ("Match Point" in case you were wondering). I'd be a dope though if I were to ignore the influence he has on the nerd world. As a writer I can appreciate his dialogue aesthetic. As a movie watcher, it absolutely drives me insane to listen to his crazy banter dialogue that resembles, to me, marble mouth mixed with ADD seasoned with a bit of awkward cocktail party subjects that balloon out of control into the personal.  Essentially, his movies are his therapist. Which leads me to Judd Apatow's latest attempt to venture into adult comedy with a conscious.
Adam Sandler plays a famous comedian who, on the inside, is still the awkward insecure bloke doing stand up in front of the tempermental crowd.  When he is diagnosed with a rare disease, his path crosses with Seth Rogen's character, the above mentioned awkward insecure stand up bloke on the outside as well as on the inside.  Sandler's character hires Seth's character to write jokes and work for him and "Arthur" like shenanigans ensue. All of this I'm fine with. I laughed, I thought, I was entertained. And then the boys go to San Francisco on a mission to do something I guess with Sandler's character's ex who's now married (either happily or unhappily depending on where we are on the movie timeline) with two precocious girls, one of whom can sing the hell out of a "Cats" song which has no affect on Sandler's character what so ever, a clue to where this whole part of the movie was going. To the cats. I was lost for a while, like Dorothy in Oz, trapped inside part of the movie that I didn't have any idea was coming and, once I got there, made me uncomfortable in a way that didn't have me growing as a person at all (so what's the point if I'm not going to grow, I ask you).
I'll sum this up by just calling it self-indulgent which is why it's a Woody Allen moment. I'm not one for pigeon-holing artists because I give Apatow credit for brancing out and doing something odd (my own oddities rest in my desk drawer waiting for an odd admirer but that's another story). But let's be honest, this movie veers off track so much that nobody knows what the hell the San Fran portion was all about. It's like a top secret mission when you mention it to other people "You mean that San Fran part? What was that?"
Apatow is at a great crossroads however. He can decide to keep being odd and forge his on Woody Allen path or he can go back to hardee har hars like "Knocked Up" where we all laugh at real stuff and are able to see our humanity in the ha ha tears streaming down our faces. Or even the chuckles if you don't want to give him that much stanning of your own.  Since I try to string stories together myself, I realize that sometimes what you think is a masterpiece is another person's WTF so you have to take this all in stride and keep asking yourself your own artistic questions.
And, though the focus of Apatow's San Fran experiment is a character played by his wife, at least he didn't marry any of his adopted daughters because THEN he'd have to move to France and the French have a whole different sense of humor. If you don't believe me, name the last hardee har Woody Allen made.
I have a confession: "Set It Off" changed my life.
Put aside your ghetto "Mystery Science Theater" comments for a second. Was the acting stellar? No. Did you come away with such great lines as Keisha's "New Jack City" rant, "Rockabye, baby!"? No. But listen, you had four women who attempted to be earnest and change their lives by robbing banks in masks. Four black women mind you. There was no understanding best friend stereotype, no black man played a black woman for shits and giggles (do NOT make Latifah comments), no wayward black youth broke out in tears because of his broken home. Pookie and them (whoever the hell that is) did NOT stink up this movie.
I bring this up because lately some very very conservative folks have been pulling some very desperate moves that almost made my heart warm for the moment 'Cleo' (Latifah) puts that Newport in her mouth right before the stand off with the po pos and hits the gas. How else can you explain some crazy dude trying to add me on Facebook with a profile that reads like something out of Rush Limbaugh fan site? How else do you explain McCain choosing to vote against a Supreme Court nominee (for the first time which means he and Clarence Thomas go way back) because he caved to the Republican pressure, thus giving a middle finger to his Latino peeps? Or the impatient antsies convinced that the President is not doing his job after less than a year of cleaning up of what surmounts to a social Katrina on our economy? Where were these people before when shit was tanking??
Anyways, do you, Right Wingers. Say the word "racist" like you can really own it. Slam stimulus and then ask for some cheddar in your account. Be mad because the media attacks your kids after you put them on the podium like pagent stars. Whatever. Just make sure that last cigarette, like 'Cleo' popped in her mouth is a good one because this about to be a stand off.